In this page you will find some useful information about the hottest spots in Punta Cana that provide free wifi off-resort. Most hotels and resorts, as you probably know, will provide wifi or internet facilities, although usually for a small charge.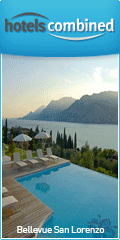 Let's start saying that if you can't stay much time without internet you don't have to worry about. In Punta Cana there are lots of places where you can get your smartphone or laptop connected. Even when you arrive, Punta Cana Airport provides a free wifi service around the gates area.
A popular good place to go for free wireless internet is Las Lenas, a coffee shop in town, beside the Texaco and as well as the Bamboo Bar and Soles, which are two restaurant/bars on the beach in Los Corales near the RE/MAX office.
A complete list of free wifi spots available off-resort is shown here below:
In Cortecito:
Chez Mon Ami – in Plaza Nautica
Noir Beach Lounge – on the beach between Carabella Bavaro Beach Resort and Grand Palladium Royal Suites Turquesa.
The Beach Club – Bar Restaurant on the beach
Onno's – Bar Reastaurant on the beach
Los Corales is the residential and shopping area stretching inland between NH Real Arena Resort and Barcelo Dominican Beach Resort. Free wifi can be found at:

Cafe Dalias – in Plaza Turquesa
Delices Francais – Bakery/Patisserie in Plaza El Dorado
La Garota – Brazilian Restaurant in Plaza Turquesa
Soles Bar & Huracan – Bar Restaurants both on the beach
D'Angelos Pizza/Cafe – 3 minute walk inland
New York Bakery/Cafe – 6 minute walk inland
Le Petit Jardin – Restaurant/Pizzeria 50mt from Plaza Turquesa
Citrus – Restaurant in Plaza Turquesa
Liqui2 Liquid Lounge – in Plaza Turquesa
Palma Real Shopping Centre on the main road next to the entrance to Melia Caribe Tropical Resort & Paradisius Palma Real:
Hard Rock Cafe
Akai Sushi
Tangerirne
Tony Romas
Mail Boxes Etc (using their computers)
Other wifi connections:
Steve's Corner Bar in Plaza Punta Cana
Jelly Fish Restaurant – on the beach between Melia Caribe Tropical and IFA Villas Bavaro
Acqua Beach Club – on the beach just south of IFA Villas Bavaro
Brot Cafe – in PuntaCana Village opposite the airport
Please keep in mind that in most places a password is required, so please ask the staff in order to get your Iphone/Ipod/Ipad connected so you can share the best moments and memories of an unforgettable trip with all your friends. If you know any other place not mentioned above that provides free wifi in Punta Cana please do not hesitate to leave a comment so we can add it to the list.